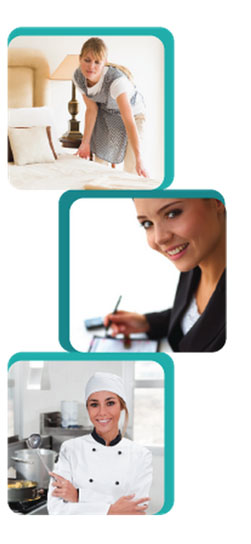 Home & Lifestyle
OC Home & Family is committed to making your home an inviting place. Let us lift the stress of everyday life off of your shoulders and help you enjoy your life and spend more time with your family. Our candidates include housekeepers, chefs, personal assistants, chauffeurs, dog-sitters, and house managers.
Call 949.335.7963 to talk to an Executive Advisor now.
Personal Assistant: When you need help staying organized…
Personal Assistants provide support on personal tasks. They are employed by busy moms, celebrities, and home-based entrepreneurs. A personal assistant is responsible for managing household staff, travel arrangements, meal planning, personal shopping, answering telephone calls and e-mails, booking appointments and meetings, administrative tasks and errands, banking and bill preparation, family schedules, holiday shopping, and other arrangements.
Housekeeper/Maid: Getting a housekeeper is something you have earned as a responsible working adult…
A housekeeper/maid is an essential addition to your family unit. Their contribution makes life easier and ensures your house is always in order. Whether you want a live-in or live-out housekeeper/maid, you can rely on us to give you the best options. Our housekeepers are all trained professionals who take their job seriously in addition to having the required skills to make your home more hospitable and warm. Our housekeepers will take responsibility for the running of your domestic chores and making sure your home is always orderly. Housekeeper's duties include heavy cleaning, dusting, vacuuming, mopping, waxing furniture, organizing, meal preparation, running errands, and grocery shopping. We offer live-in and live-out housekeepers, as well as part-time or full-time housekeepers for permanent and temporary positions.
Personal Chefs / Cooks: Have someone else prepare your meal and just sit down to relax…
If you are the busy type that has a family to run as well as many other activities to take care of, you will most likely do better with a personal chef/cook. For people who host many visitors in the home for business or social reasons, a reliable personal chef will make a big difference considering that such a professional will handle the menu and take care of your family members and guests in the best way possible. Our personal chefs are well trained and have the capacity to offer the best services you can expect from the best professionals in the sector.
The responsibilities of our trained chefs while at your home or institution will include preparation of menu, procurement of the right food, and ensuring a well-balanced diet for all family members including people with special needs such as seniors and sick persons. OC Home & Family chefs will work with you to create menu plans that fit your family's lifestyle and dietary restrictions.
House-Managers/Estate Managers: Someone else taking charge of the house and property…
If you own a home or property which requires a significant amount of maintenance or management, a house manager can keep your property running smoothly by taking stress off your shoulders. They help oversee the maintenance of a private home and can help with managing the household calendar, hiring and directing household staff, organizing and overseeing large events and parties, booking travel arrangements, maintaining household security, designating projects, and running errands.
Average salaries vary depending on geographical location, requirements, hours needed, and experience.
Areas We Serve: Newport Beach, Irvine, Costa Mesa, Anaheim Hills, Laguna Beach, and Huntington Beach.
Benefits are not required by law; however, families are encouraged to offer benefits to make the position more attractive to the candidates. Benefits may include paid vacations, major holidays off with pay, paid sick days, and health insurance.