One of the most difficult decisions a parent will face when needing time away from their children, whatever the reason, is the decision of who the caregiver for their children will be. Choosing a professional, reliable nanny for your children is never an easy decision, but with some of the considerations listed in this article, you may be able to narrow down your options more quickly and easily while taking due care. Your children are important and these considerations will help ensure that their health and well being is top priority in your decision making.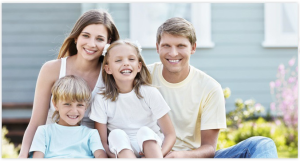 5. Assess Your Needs
The first consideration to make in hiring a nanny comes from a clear assessment of your needs as a parent and their needs as your child. Some of the basic parts of a needs assessment include whether your nanny will be live-in or live-out, if you need full-time or part-time care, what your schedule is like, if you have pets, and if your child has any special needs. All these things are important to consider when choosing a nanny and need to be discovered up front before hiring. In most cases, it's best to stick with one caretaker that you can consistently rely on. Not evaluating some of these considerations beforehand could require you to have to hire another nanny and go through the process all over again.
Furthermore, it's especially important to consider your nanny's abilities in the event that your child has special needs due to the fact that even reputable nanny's may have less experience working with your child in their unique situation. It's important to ask all these questions and ensure your nanny has experience dealing with whatever unique situation your child requires attention to.
4. Finding a Nanny for Evaluation
Next on the agenda is seeking out a qualified nanny for the care of your child or children. Research various agencies or individuals online and look into such things as reputation and customer reviews. If the company you are considering has a website, check such information as what the nannies are trained in handling, such as emergency and special needs care. While you may get some good advice from word of mouth, it's important to ensure the nanny meets certain basic requirements for your unique situation before spending time screening them.
3. Screening Process
The screening process is the most important part of choosing a nanny due to the fact that diligent screening ensures you will remove any negative candidates before ever even having to meet them personally. This is beneficial in that introducing a failed candidate to your home before weeding them out for obvious inabilities to perform will be both a waste of your time and theirs and potentially a threat to your home.
The most basic guidelines in place by the International Nanny Association require the candidate be at least 18 years of age, must have a high school diploma or equivalent, and must be in good health with proof of immunizations. While these basic guidelines are definitely helpful, this is far from all you should consider during the screening process.
It's important to conduct a thorough background check with a reputable company and to request and verify any references from past clients and employers. This background check should include work history, driving records, criminal history with fingerprints, and legal work status. This process will help you verify eligibility to work as well. If your candidate is unwilling to allow for any of this, this is commonly an indicator of a candidate that should not make it for a personal interview in the first place.
This process may seem tedious, but placing your child's care as priority requires you follow it exactly. The process is much easier when working with a company that provides this entire information standard for its clients. This is commonly why many families work through professional companies in hiring nannies rather than through private channels.
2. Personal Interview
Now that you've successfully completed the screening process of any eligible candidates it is time to meet with them personally. While a candidate may meet all the necessary requirements on paper, getting to know them personally will help you determine whether such things as their personality or motivations match the ideals of your family in their unique situation.
During this process, it's important to introduce the candidate to your children and observe how they interact. This is often the most obvious indicator as to whether or not the candidate is a good fit. Ensure they are aware of all necessary duties, hours, wages, and vacation time. Take note of how they respond and listen for any hesitation on these key points. Make sure to form a nanny agreement if you intend on hiring the candidate.
Understand that nannies are not required to have any special training in emergency care or treatment of children with special needs, so ensure that these issues are addressed.
Finally, trust your instincts. Everything may seem alright on paper and in person, but if you get a bad feeling for whatever reason, acknowledge and act on it.
1. Tax Considerations
Another consideration you should make is that besides hiring a nanny and paying their salary, you may be required to consider payroll taxes. When working through a company, this process is generally less confusing. Regardless, it's important you ask the question and make all necessary preparations for it. The company you work through is not required to make these arrangements for you. It's recommended you seek outside legal consultation to ensure all necessary bases are covered.
Conclusion
As mentioned in this article, the hiring process is considerably easier when working through a company with a strong reputation in providing professionally trained, reliable nannies. OC Home & Family is happy to help your family with any child care needs. We make all the necessary considerations mentioned in this article as well as others to ensure the process is as smooth and comfortable for you as possible.
Feel free to contact us today at 949-335-7963 with any of your questions and concerns.
At OC Home & Family, children's care is our top priority. Put their care in good hands and contact us today!
OC Home & Family discusses considerations to make in choosing a nanny.