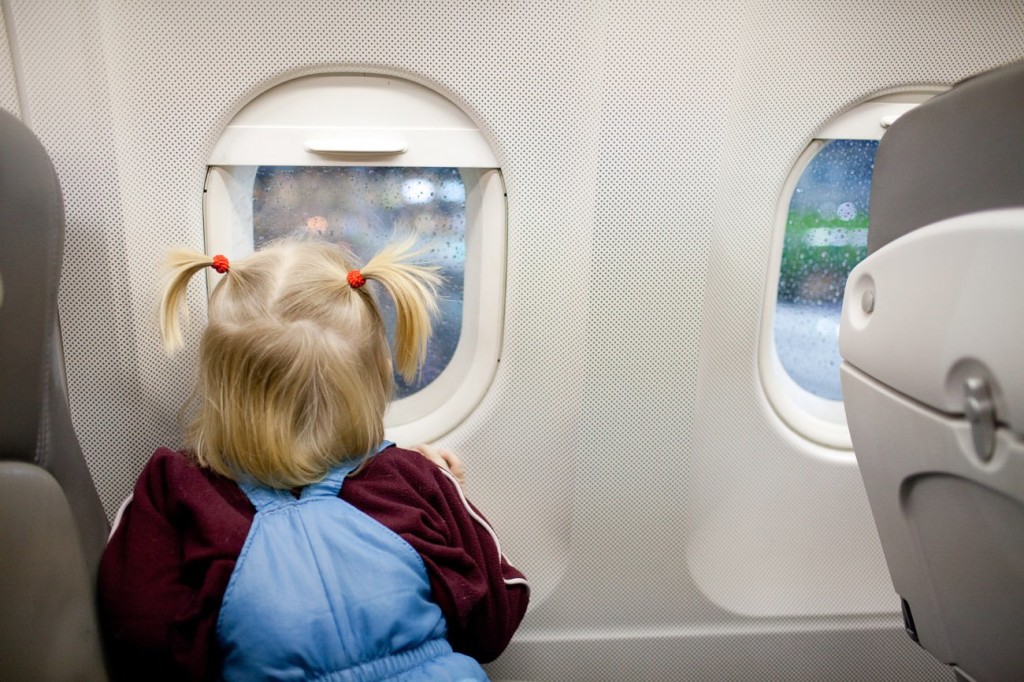 Every parent knows that traveling with kids can be difficult.  With some days even a trip to the supermarket feeling like a disaster, the thought of spending 24 hours trapped on a plane is enough to turn many parents stomach sour.
Vacations, however, don't have to be a source of dread.  Certainly, we can't always count on the kids to keep everything together, but sometimes the difference between cool and collected and pulling your hair out is simply being prepared.
Here are 5 Tips to make long flights with small children a less stressful:
Pre-Request Seats – Request a bulkhead. This is where the bassinets are provided. The biggest advantage is having an extra space for your baby to lie down comfortably and sleep during a long flight. This extra space is free of charge and you won't have to buy a separate ticket for a baby to have his/her own seat.
Ask for Assistance – Flight attendants are generally a great help for families on long flights, but you may need to ask for things you need. Get meal trays cleared as soon as your kids have finished eating to avoid leftovers being tipped over by a wriggly child.
Bring Extra Help – Nannies are also a great way to have an extra set of hands with you during your vacation. Not only can they be a big help during your flights (especially if you have multiple kids), but they can help with basic errands throughout your trip. It's never a bad idea to have another set of eyes watching your kids especially if you are traveling someplace unfamiliar.
Be Prepared – Drinks get spilled and food trays knocked over. Spare clothes are essential for every family member. We recommend putting each set of clothes in a large separate zip-lock bag marked with a name to protect it from liquid leaks in your carry on. Packing extra snacks is also important. Avoid sugary treats and make sure to bring foods that are easy for your children to snack on throughout the long flight.
Have Fun! – Preparing for long flights with small children can be stressful, but keeping a good attitude always helps. There might be a few bumps and meltdowns during your trip, but it will be well worth it when you get to your vacation destination. Spending time with your family and experiencing a new adventure with them is the ultimate reward.
Looking for a Nanny that is right for your family? OC Home and Family, an Orange County Nanny Agency, is a reputable, honest company who specializes in providing the best Nanny for your loved ones. Contact us today at 949.335.7963.