You're getting the kids ready for school. You work right after you drop them off, and you usually take them to school just a little early to ensure you can beat the morning traffic and still make it to work on time. One of your kids spills breakfast all over the floor. Now, not only do you need to clean up the mess, but you need to prepare another meal and race out the door to still make it on time. Suddenly, your whole morning schedule has just been thrown off by a single mess.
This situation is typical for many individuals regardless of whether or not they have children. The reality is that many people simply do not have enough hours in the day to accommodate cleaning up messes or even maintaining ones that develop over time in their living space.
Hiring a maid can make the biggest difference in being able to manage your schedule effectively, particularly if you have other concerns like children or work that make your schedule difficult to manage.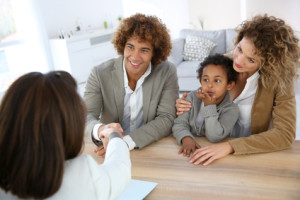 Help With the Kids
Sometimes a full time nanny isn't required, but managing the messes associated with having children can be a full time job in and of itself. Situations like the one described above are much easier to manage when you have a maid. Having someone else available to manage messes, both expected and unexpected, can save you time and provide peace of mind where previously  you might have found anxiety and stress. An unexpected mess can mean the difference between being available for work on time and showing up several minutes late. For this reason, having a maid can really make a difference in your work availability and how your employer and fellow coworkers perceive you.
Besides messes, a maid can sometimes take on additional roles that a nanny might fulfill, like making meals for the kids in the morning. This can also save you time in your day. When hiring a maid, be sure to ask about additional duties that may be slightly outside the scope of their duties if you need assistance with them, as depending on the agreement, sometimes they can assist with things of this nature.
Assistance With Laundry
How often have we seen piles of dirty clothes in our lives, either in our own homes or someone else's? Laundry is one of those things that piles up more and more yet many people never get to it in a timely manner. Having assistance with your laundry can save you precious time spent both cleaning your clothes as well as folding them and putting them away after they are dried. It is one of the most neglected chores simply because so many people cannot find time to do it. Having someone around to help you with your laundry can make the biggest difference for you and your schedule.
If you do not own your own washer and dryer, this further improves the process as instead of having to leave your home to handle your laundry, your maid may be able to resolve it for you. This can leave you time for other things.
Various Cleaning Benefits
Having your house cleaned from top to bottom can really make a difference in how you feel coming home and can also save you time. Have you ever had trouble preparing a meal in your kitchen because there was so much scattered about? When you need a meal prepared and you can simply get right to it without worrying about leftovers or junk scattered about, you are not only saving time but you will also feel more comfortable in your home for situations like this.
Health is another concern. If your house is kept clean of dust and other contaminants through a maid, you are more likely to stay healthy and be exposed to less germs. This helps reduce or eliminate visits to the doctor from avoidable problems like a dirty home.
Having your home regularly cleaned by a professional maid may also save you money, as keeping things clean, particularly electronic kitchen devices and other items, tends to increase the lifetime of the item. If you don't have the time to spend and give the attention needed to certain aspects of your home, a maid can make the biggest difference.
Assistance With Errands/Chores
Depending on the maid you hire, you may be able to ask for assistance with certain duties like chores and errands. This may include things like taking out the trash, making beds, or preparing meals. As mentioned earlier, some maids may include some child care duties similar to a nanny. This all depends on the maid you hire and your agreement with him or her. Some maids even live in the home with the family.
Hiring a Professional Maid
Hiring a maid is a big step for yourself and your family. It's important to take time to choose a worthy candidate, as this is someone you will be trusting to work closely in your home. The process is usually easier when working with a professional company that can manage things like the background check and screening process for you.
OC Home and Family is a domestic agency that prides itself on providing quality professionals for maid services, nanny care, and other similar domestic services for you and your family.
For questions, or to start the process of hiring help for your home, call us today at 949.335.7963.